The content is taking different forms – blog posts, audio, lists, images, all sorts – all with the goal of testing myself to produce valuable information regularly.
(For those of you following #contentdaily, don't worry, I will be rounding up with one almighty post at the end).
Information is what blew up my business, and is (probably) why you are here reading this l'il old post.
Well, that and my enigmatic charm, natch.
Information sets you apart by:
– adding value to your readers
– showcasing your skills and expertise
– demonstrating your wealth of knowledge and experience.
– helping your potential clients and readers to have quick wins and see how you work.
– giving us an insight to YOU and your brand.
Of course blog posts do this, which is why they are hugely important for your biz. (stay tuned for Blogging for Business Bootcamp to return with new togs on soon).
You can also do this with what I call "Mini Info Optins".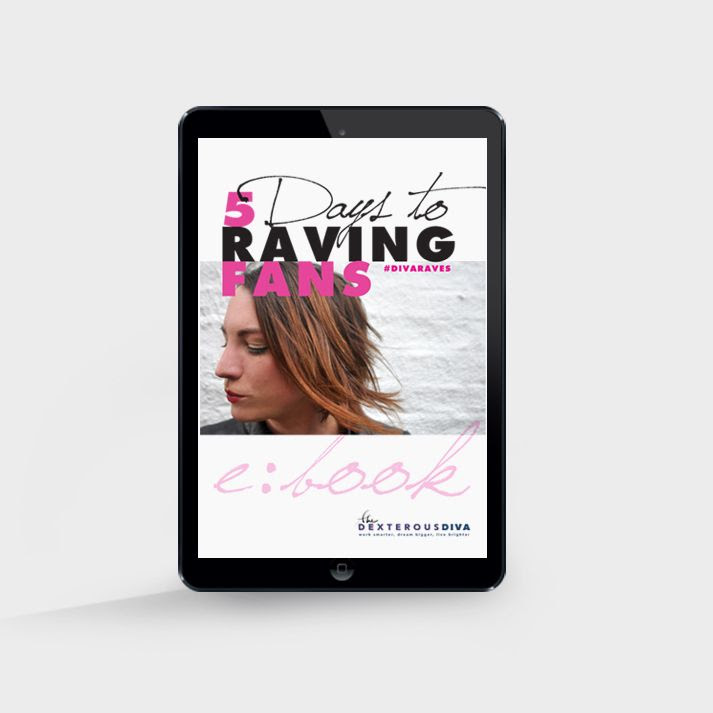 Say whaaaat?
Think about it.
If you have taken my Blog Challenge, done my Raving Fans Challenge or grabbed my Definitive Guide To Visual Content, you have seen an example of a mini info optin.
A mini info optin allows your readers and future clients to get a taster of working with you.
It also builds you list by offering something of value to sign up for.
*side note*: I am becoming less and less fond of the term "list" – last time I checked, you are human, and not just an entry in my Ontaport. More on that in this sneak peak audio from Next Level Labs. As you were…
A mini info optin might be:
– an audio guide
– a mini programme
– a challenge
– a mini ebook
–  a series of videos
– a webinar
…or indeed anything else your wonderfully creative brain thinks of.
Creating something for your audience – both existing and future – is a proven, winning formula to building your biz.
Mini optins provide quick wins and value…
They give your readers a chance to implement – quickly – some tips.
They are like a try-before-you-buy sampler of Brand You.
You can use them as a marketing funnel for larger products, or to create niche lists within one list.
…your options are huge.
Of course, getting down to actually create the things can be a challenge some of us find hard.
So, I have set aside a weekend to help you do just that.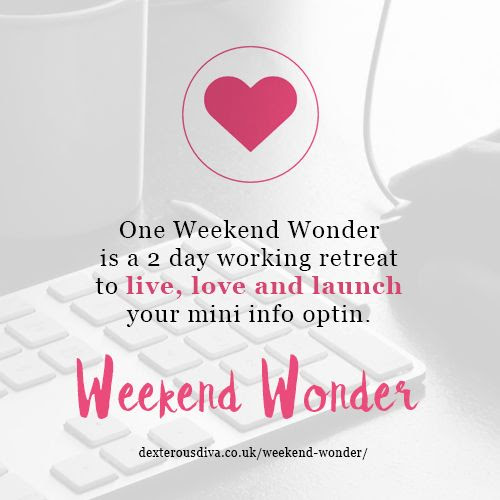 In one weekend, together we will create and implement your very own mini info optin.
There are 3 options to choose from all with some extra special magic from me to make this whole experience super fun. After all, it's totally ok to have a lot of fun while you build your business!
And, if like me you don't have whole weekends to yourself, I have that covered, too.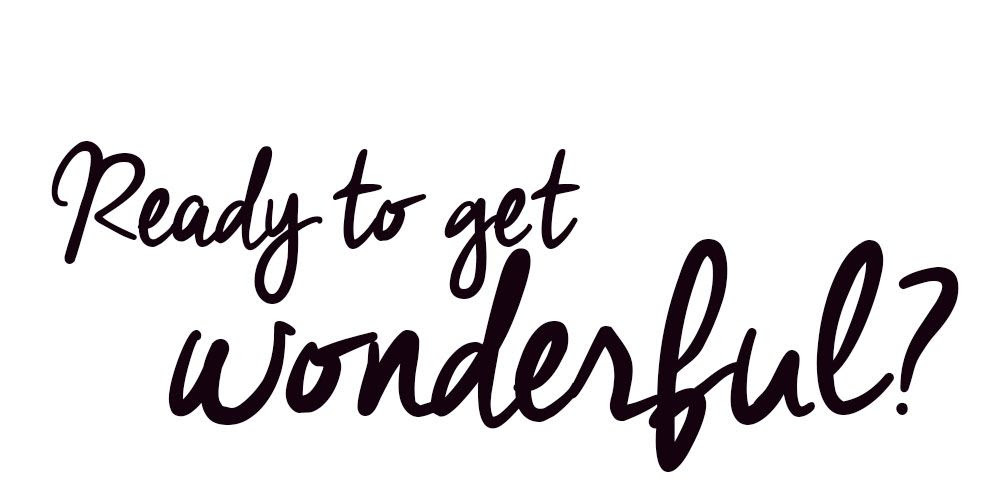 Have a fabulous week and stay super,
Other stories I wrote this week:
5 Ways To Find And Keep Your Raving Fans
Tools I Can't Live Without In My Biz
2 Super Simple Reasons Visual Content Rocks
Comments
comments