As you know, I am an honoured member of Team Bangs on the Run 2, and readers will have been tracking my progress here on Dexterous Diva.
Team Bangs on the Run is the brainchild of blogger extraordinare,  prolific Tweeter and all round slice of awesomeness that is Bangs and a Bun, also known to some by her real name Muirrean, but to us girls on Team Bangs as Mumma Run.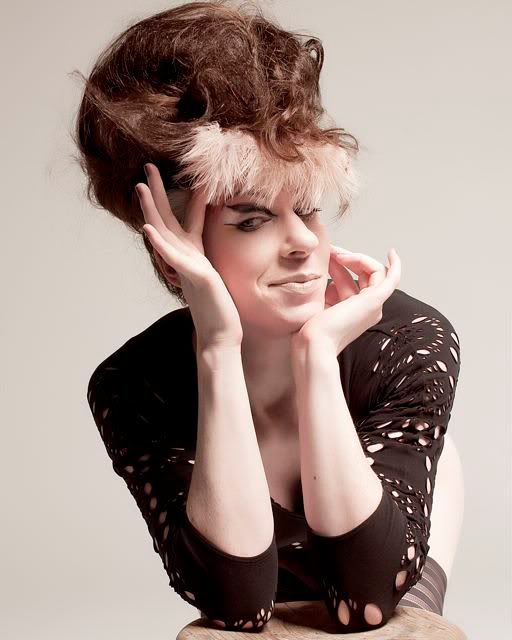 Here are some questions I asked our beautiful leader to share with you:
So, Team Bangs2 has 5 weeks to go, how what stands out for you this time around with the team?
Just how committed everyone is. This team has really bonded and support and encourage each other like crazy. It's really great to be a part of that. This is the hard part of training, where it gets mentally tough, training is really tiring and you just want to either get the race out of the way or quit altogether – the way these girls are rallying to keep each other on track is really inspiring.
You are training for other races after Run to the Beat – hows the schedule going, and what are your greatest challenges right now?
Well, it's very tiring! Obviously, training for a full marathon, I've had to step up my mileage quite significantly. I've completely changed my nutrition which has made a massive difference to my energy levels and the way my body is performing. I'm a bit nervous about running 26.2 miles, but I'm just focusing on getting myself in the best possible physical condition I can be in and doing the very best I can on race day.
What would you say to novice runners taking their first steps?
Your only competition is yourself. Don't be put off by other runners going faster or further, just focus on building up at your own pace. Definitely use Nike+ or something similar so you can track your progress. It's really rewarding when you can look back and see how you've improved.
How do you feel about your progress as a runner from your first race to now?
Oh I think there's been a massive difference! I hadn't trained properly for my first race at all. I just had no clue what I was doing. I've started to take it much more seriously just to see what my body is capable of really. Having the structure and discipline of a training programme is ideal for me – it keeps me on track and I like having a goal to work towards. I'm definitely much fitter and healthier than I was for my first race and generally just much more excited about running in general now.
What's your top tip for running?
Being mentally ready. You have to be able to talk yourself around when your body wants to quit a few miles into a run. You can always push yourself a little further than you think you can. You have to become your own personal trainer/drill sergeant in a way. But when you push through and overcome that feeling of wanting to quit, it's a really great sense of achievement.
As Autumn peeks behind the corner which time of day works best for you for training?
I love a good early morning run, when the streets are quiet and everyone else is asleep – you just feel like you have the whole city to yourself, it's awesome. But equally, a run after work is good to ease out the stresses of the day.
What have been the highs and lows so far of Team Bangs 2 and what are you looking forward to?
The whole thing has been a high really! Everyone's just so on it every day, it's really great to see the changes happening in a lot of the girls, the confidence growing, the overcoming obstacles, I love seeing that. The lows are right now, where a couple of the girls are injured and we're not sure if they'll be fighting fit for race day – everyone's worked so hard, it's horrible when injuries happen this close to the day, but hopefully with enough medical assistance and positivity, we'll all be at the start line together for Run to the Beat!
Thanks Bangs.:)
xxx
Check out our progress on Twitter with the hashtag #teambangsontherun2.
Please also sponsor us, we are running for Refuge.