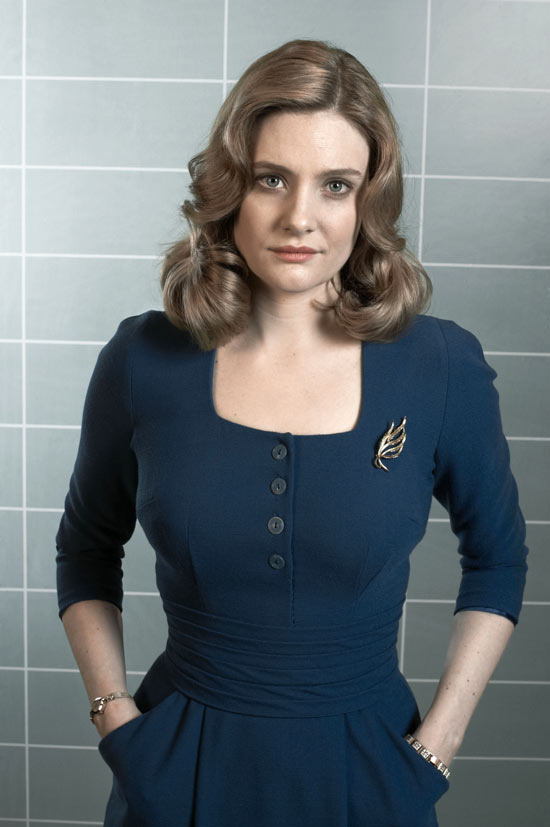 Move over, Hendricks, I have a new lady in town.
Ok, maybe there is still room for the both of you but it has to be said that the lovely Romola Garai as 50′s news producer Bel Rowley in The Hour is lighting up my iPlayer at the moment.
I, for one, will be bereft when the series reaches it's finale next Tuesday both for the gripping storyline and also the beacon of womanhood that is Romola.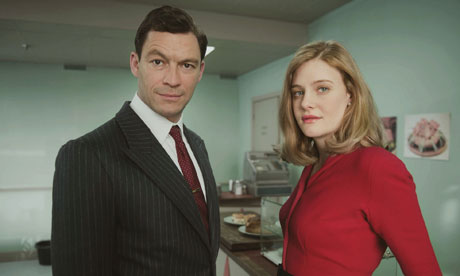 Bel Rowley is not only educated, independant, successful and young but she is incredibly beautiful, articulate and curvy. She is a REAL WOMAN. And I think she rocks.
Sought after by her colleagues, adored by her male friends yet still cool enough to drink whisky with the boys (and girls) this is a female figure who embodies femininity, success,ambition and sexuality in a way that is truly inspirational and not, well Katie Price. Or Kerry Katona. Or Posh. Or any other "insert here" celebrity of fakery, who thrives on keeping the hair extenstion industry alive with the brutal exploitation of their own sexuality.
I would be proud if my daughters aspired to be a real woman like Ramola-as-Bel. I would be over the moon if I could be as womanly as her and her character portrayal reminds us of how hard women have had to fight to still exist in the working world despite our wombs and the inconvenience of carrying on the human race that they bring.
She even makes smoking look cool. (Don't do it ladies, cancer isn't attractive).
Women did womanhood well in the 50′s and our lovely Ramola reminds us of that.
I have a new girl crush and I don't mind admitting it.
DD
x
I would love you to subscribe to the Dexterous Diva.:)